Farah Hamouda
Farah is one of our new outreach specialists! She recently graduated from the University of Utah where she studied sociology and political science. Outside of work you might find her painting, working on some creative writing or jet setting to San Francisco's Little Italy for another taste of the best pasta she's ever had! Be careful not to hand her a pair of right-handed scissors, as she's left-handed, but be sure to ask about her feline friends Onyx and Phoenix next time you see her. If Farah had a theme song (à la Seinfeld), Heatwaves by Glass Animals would play every time she entered a room. P2 is happy to have you here, Farah!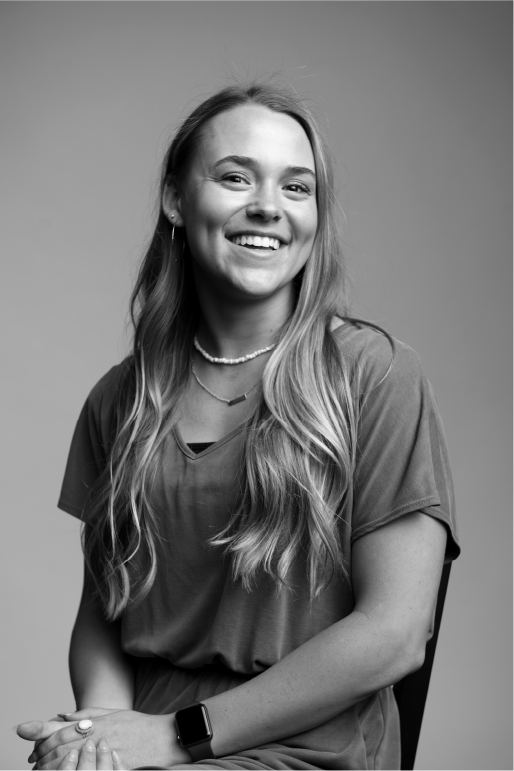 Mae Marchant
Meet Mae, our recently hired outreach specialist! An active go-getter, you're likely to find her at the gym, hiking or out training for her next triathlon. Her favorite food is a classic burger & fries combo, but vegetarian-ized, so be sure to give her your best veggie burger recommendations. Mae dreams of life with a big dog but the family shih-tzu, Jasper, gets plenty of love regardless. She's a self-described "very outgoing introvert," and is a Swiftie through-and-through; if she had a theme song, it'd be anything from Taylor Swift's wide range of work. Thanks for joining us, Mae!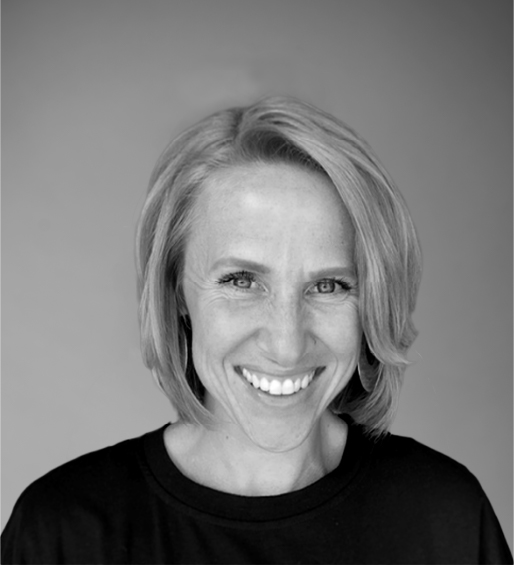 Lyenna Kemp
Say hello to Lyenna, one of our new outreach specialists! As active as the outreach team is, Lyenna is a perfect fit since she loves being on-the-go. She's a gym rat at heart, working out by 4:45 every morning, and always has her eye out for some new competition. Outside of the office, you might spot her playing with Bailee (her beloved border collie/golden retriever mix), jamming out to the latest pop music or chowing down on some of SLC's finest Mexican food. She hates sitting still and is always on the lookout for new adventures. If she had a theme song, we'd hear Bang! by AJR playing every time she walked in. Welcome to the team, Lyenna!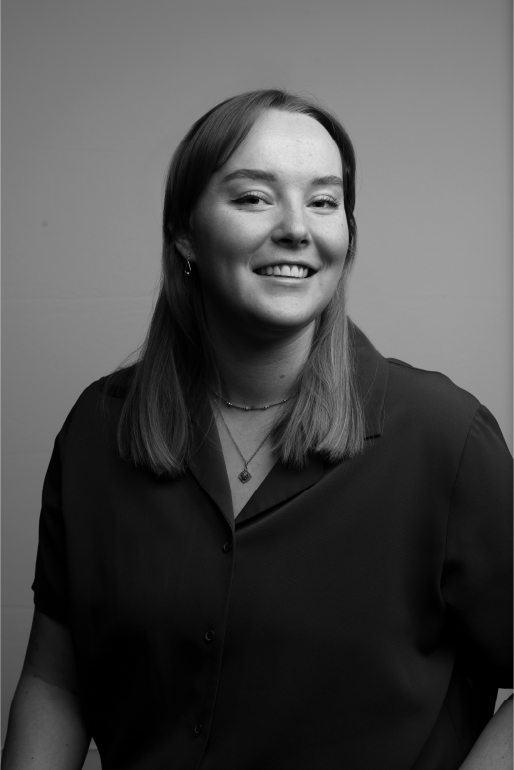 Abigail Olds
Please welcome Abigail, our brand new associate digital media planner! Abigail recently graduated from Utah Valley University with a major in digital marketing. In her free time, she's searching for SLC's greatest gyros, working on a new cross-stitch project, or binging the latest TV craze. She's always happy to chat about the world of cinema, both classic and contemporary, so long as you don't call her Abby! If she had a theme song, though, it would likely be anything by ABBA. Welcome to the team, Abigail!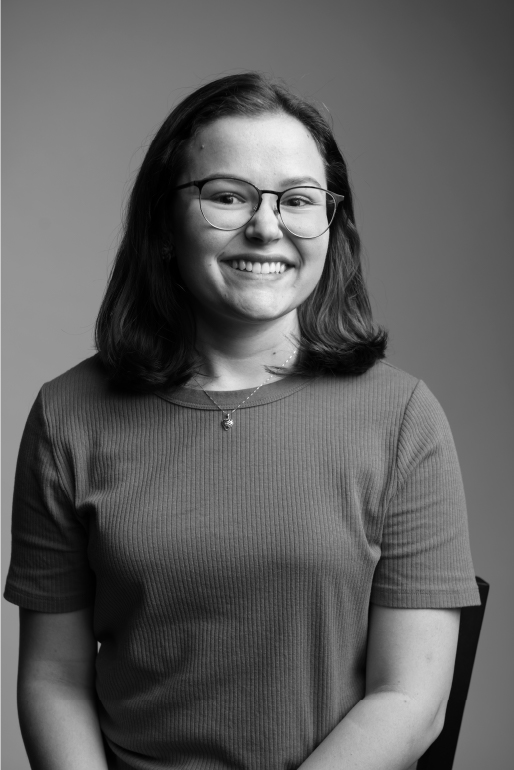 Marisa Cooper
Marisa is our recently hired executive and new business assistant! She graduated in May of '21 from SLC's Westminster College, and has quickly adapted to life here at P2. Her favorite food would have to be chicken and waffles (the best can be found in Louisiana, of course), and her dream travel destination is Iceland. When you can't find Marisa in the P2 office, she's probably cozying up with a good book (she's a self-proclaimed bibliophile), practicing Krav Maga or spoiling her beloved family pets, a pup named Ernie and two cats, Kukui and Maverick. Welcome aboard, Marisa!