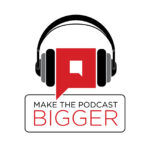 Welcome back to the show! Today we are joined by Blaine Hostetler from Pit Viper and Samantha Martin from USANA Health Sciences. Both of our guests are content creators and marketers within their companies. We will be talking about their roles at Pit Viper and USANA and the way in which their positions are evolving. We discuss internships, how they got their jobs, as well as the non-required educational element of getting into this sort of work. Samantha and Blaine talk about the different social platforms on which they work and the way their strategies have developed in their relatively young careers. We discuss brainstorming, team collaboration, tailoring content and how to roll with the algorithms! Samantha explains how she works the seven pillars of USANA into her work and how this leads almost everything that she does on Instagram. Blaine describes the importance of understanding your brand's voice and audience to continue to create growth as a brand. We discuss the importance of experimentation and failing in their jobs as well as working with influencers and different brand associations. For this great chat with two amazing friends of ours, be sure to tune in!
Key Points From This Episode:
Samantha's work at USANA and her usual day.
Blaine's many responsibilities at Pit Viper.
Defining a brand strategy when stepping into a new role.
Some of our guests' education and history with content creation.
Facebook and Instagram usage and presence during formative years.
Team member acknowledgment of the role of social media management.
Scaling content for each platform, experimentation and formulation.
Launching a new product and how this translates on social media.
Tools and content management systems used by our guests.
Working within a male-dominated market and thinking beyond this.
Rebranding and overhauling an Instagram page.
Pitching to clients, evolving and aiming to pivot for the betterment of a brand.
The evolution of content and the social feed at USANA.
User-generated content at Pit Viper and building relationships with influencers.
The stunt that Blaine pulled to get hired at Pit Viper.
Getting a job in social media without an official qualification.
Managing personal brands and aspirations towards the position of influencer.
A special cameo from Blaine's pup Bixby.
And much more!
Tweetables:
"You have to understand that what's going to work on one platform is not necessarily going to work on others. You have to be able to experiment and post a lot of different content. You have to spend a lot of time formulating it." — Samantha Martin [0:11:59]
"People don't want to go from your Instagram straight to your Facebook and see the same exact thing, read the same exact thing." — @blainecwithrow [0:13:05] 
"Social is always changing. You always have to be on top of new trends. You have to figure out what's working and what's not. And be willing and able to make that change." — Samantha Martin [0:31:12]
"A lot of it is trial and error. If it doesn't work, try something else." — @blainecwithrow [0:32:55]
"Instagram is not just one photo anymore, it's the whole feed." — Samantha Martin [0:34:47]
"It's the shift that social media has taken now. People want to hear and see the most organic, natural, raw content." — @blainecwithrow [0:52:51] 
Links Mentioned in Today's Episode:
Penna Powers — http://www.pennapowers.com/
USANA Health Sciences, Inc. — https://www.usana.com
Pit Viper — https://pitvipersunglasses.com/
Samantha Martin — https://www.linkedin.com/in/samantha-martin-376aa7a2
Blaine Hostetler — https://www.linkedin.com/in/blaine-hostetler-88b61a11a
Celavive — https://www.celavive.com/
Asana — https://asana.com/
Slack — https://slack.com/
MailChimp — https://mailchimp.com/
Planoly — https://www.planoly.com/