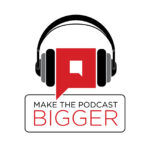 On this week's episode, we chat with Zach Whitney. He is the Digital Communications Specialist for the Utah Department of Transportation (UDOT). Zach is an experienced storyteller and a firm believer that everyone has an interesting story to tell. After graduating from the University of Utah with a degree in Mass Communication, Zach worked as a news reporter for several years before transitioning into a career with UDOT. This week, Penna Powers' Media Strategist, Nicholas Giustino, joins as co-host to discuss public involvement communication. Inside this episode we hear from Zach about his background in storytelling, and why it is so important to understand social media and adopt it at a leadership-level. We discuss the power of Facebook groups and the new changes that could work to your advantage. Zach also shares more about the challenges of communicating from a government-level, his favorite social media platforms, and what is expected for the future of these channels. For an incredible conversation and an inside look at the ever-changing landscape of social media, be sure to tune in to today's episode!
Key Points From This Episode:
Zach's background in news reporting and media.
How Zach's experience in reporting helped him transition into communications.
An inside look at Zach's team at the Utah Department of Transportation.
Different hats that Zach has to wear as a Digital Communications Specialist.
Changes in social media and how content has evolved at UDOT.
The importance of leadership buy-in for using social media platforms.
Understanding the discussion potential for UDOT on Reddit's platform.
How UDOT keeps their brand aligned while working on so many different projects.
The individual project that Zach is most proud of at UDOT.
The benefits of using Facebook groups as a tool for communication.
Understanding the different purposes of social media platforms.
The communication challenges of working for a government agency.
Zach's favorite social media channels, books, and more.
And much more!
Tweetables:
"Is this still working? Is this not working? How have things changed? And what do we need to do to keep it fresh? Because when you talk about brands, you want brands to be consistent, but you also don't want them to be stale." — @zachwhitneynews [0:15:48]
"Everyone has an interesting story to tell, even if they don't think they do." — @zachwhitneynews [0:18:54]
"With enough discussion, with enough research, with enough discovery, you can find a really interesting story and you can tell it." — @zachwhitneynews [0:19:03]
"The great thing about Facebook groups is the conversation is contained. You contain the conversation to this one area. It benefits you in a couple of ways: 1. You can monitor the conversation better and 2. It keeps that conversation there so everybody participating in the conversation can keep track of it." — @zachwhitneynews [0:22:26]
"The rewards come when you do the hard things." — @zachwhitneynews [0:27:53] 
Links Mentioned in Today's Episode:
Zach Whitney — https://www.linkedin.com/in/zachwhitneynews/
Zach on Twitter — https://twitter.com/zachwhitneynews
Nicholas Giustino — https://www.linkedin.com/in/nicholas-giustino-6222b323/
Reddit — https://www.reddit.com/
Talking Orange — https://www.youtube.com/playlist?list=PLIUbVJOQ00BoVui0TDhKuB-EncjN7QUh0
Take the Stairs — https://www.amazon.com/Take-Stairs-Steps-Achieving-Success/dp/0399537767
The Count of Monte Cristo — https://www.amazon.com/Count-Monte-Cristo-Alexandre-Dumas/dp/1420951408