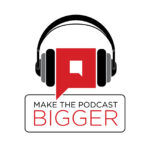 Today, we are happy to welcome Tara Haynie, the VP of marketing at Beauty Industry Group. When we recorded, she was the director of marketing at Chatbooks. Chatbooks is a company that has made it incredibly easy for its customers to print out photo collections directly into a photo album format and take a digital roll of pictures and turn it into something physical. Their company ethos revolves around helping their customers recognize how amazing their lives are today by paging through these memories. Their motto is 'Live Happy.' Tara talks about her experiences working at the company and in conjunction with some of the world's largest brands. She tells us about Chatbooks' ideal customer and how they aim to reach and engage them. We chat about advertising strategies and Tara is kind enough to share some interesting advice for young PR and marketing hopefuls. For this great conversation with Tara, take a listen!
Key Points From This Episode:
A little about how Chatbooks was started in 2014.
Tara's involvement and how she joined the team.
The evolution of the company and their market.
Methods that Chatbooks uses to communicate with their audience.
Chatbooks' use of creative advertising and its effect.
The company's role as a thought leader in the parenting field.
Social media's evolving place in the strategy of Chatbooks.
The two major seasons that Chatbooks aims to maximize.
How Chatbooks differentiates itself from its competitors.
Tara's day to day work in defining her role as Director of Marketing.
Chatbooks' strategies when working with influencers.
Some of Tara's educational and professional history.
Tara's advice to young PR and marketing majors.
Tweetables:
"Live happy. When you flip through a Chatbook, you can appreciate how great your life is." @chatbooks [0:03:34]
"Our motto is done is better than perfect." — @chatbooks [0:14:24]
"I made the jump and moved to Bentonville, Arkansas. That is the best decision I've made in my career." — @chatbooks [0:21:58]
"I have two pieces of advice, one you're probably not going to like. Change your major to business. Good marketing starts with a good insight and that really requires really good research and diving in to understand a customer. If you're not willing to dive deep and ask hard questions and get into the sales data, it's really hard to get to good creative. — @chatbooks [25:32]
Links Mentioned in Today's Episode:
Tara Haynie — https://marriottschool.byu.edu/advisoryboard/directory/member/?id=2476
Chatbooks — https://chatbooks.com
Chatbooks on Instagram — https://www.instagram.com/chatbooks/
Chatbooks on Twitter — https://twitter.com/chatbooks
Tara Haynie on Instagram — https://www.instagram.com/thaynie/
Pandora — https://www.pandora.com
Real Moms, Real Hacks — https://www.amazon.com/Real-Moms-Hacks-Parent-Tested-Tricks/dp/0692862625
Disney — https://www.thewaltdisneycompany.com/
Rifle Paper Co. — https://riflepaperco.com/
The House That Lars Built — https://thehousethatlarsbuilt.com/
BYU — https://www.byu.edu/
HP — https://www8.hp.com
Walmart — https://www.walmart.com/
Harmons — https://www.harmonsgrocery.com/
Glossier — https://www.glossier.com/
Allbirds — https://www.allbirds.com/
Outdoor Voices — https://www.outdoorvoices.com/
Vessel Kitchen — http://www.vesselkitchen.com/
Tradition — https://www.traditionslc.com/
Greek City Grill — http://www.greekcitygrill.com/