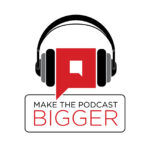 On the season two finale episode, we chat with Discrete Clothing and Cirque Series Founder Julian Carr. An accomplished skier, Carr owns a world record for doing a front-flip off a 210-foot cliff in Switzerland and sending a 140-foot cliff in a competition at Snowbird Resort. When he is not in an inverted free fall, Carr serves as an ambassador for Protect Our Winters (POW) as well as The Climate Reality Project. Born in Salt Lake City, Carr created a name for himself by skiing in seven Warren Miller films. Carr is joined by runner and copywriter Kendall Tingey to chat about personal and professional branding. Inside this episode, we hear from Carr about his background in skiing, his many accomplishments and of course, branding. Listen to discover how Carr finds the time and inspiration to manage three different brands, how it affects his personal life and how one person is able to do it all. For an incredible conversation, be sure to tune in to today's episode.
Key points from this episode:
The Cirque series stands for short distance, max-elevation mountain races in four states.
Finding the right niche for his audience with the Cirque series.
Reasons for rebranding from the Discrete Peak series to the Cirque series.
Aesthetic – thinking about how your brand's visual identity when choosing a name.
The creative artists behind Julian's brands.
How Discrete started in 2004 with beanies and evolved to what it is today.
How Julian's skiing brand evolved and made space for Discrete.
Julian's primary objective when first starting out.
Find out what's harder: starting a business or flipping off a 210ft cliff.
Thinking of yourself as a brand.
Prioritizing your to-do list and utilizing a smartphone to help you manage it all.
How it affects your personal life by having your brands tied to your passion.
Julian's love for the mountains and the outdoors.
Building a network by knowing your industry.
Seizing the moment and making good decisions.
Leading by example and being a good person to work with.
Julian's future plans for Discrete clothing and the Cirque series.
Tweetables:
"Find that consistent simple authentic root of who you are, and if who you are isn't loud personality-wise, that doesn't mean you can't still be super effective."— @juliancarr [0:19:59]
"I do try to be present often, and I definitely fail a lot, but I try to do no phones at dinner and no phones in bed, I find that if you can master those two rules you can make a lot of people in your life happy."— @juliancarr [0:25:22]
"I just feel like I'm out there living my life and following my passions, I never feel like I'm way too busy." — @juliancarr [0:27:24]
"To build a network you just really need to know what your industry is… and find the undercurrents" — @juliancarr [0:29:50]
Links Mentioned in Today's Episode:
Discrete Clothing — https://www.discreteclothing.com/
Cirque Series — https://www.cirqueseries.com/
Julian Carr — http://juliancarr.squarespace.com/
Julian on LinkedIn — https://ie.linkedin.com/in/julianblakecarr
Julian on Twitter — https://twitter.com/juliancarr
Kendall Tingey — https://www.linkedin.com/in/kendalltingey/
Jana Rogers — https://janarogers.wordpress.com/