There are pros and cons to everything in life, but one of the most talked about is technology. Most likely because technology is constantly evolving, and in doing so it consumes us more and more. Every new advancement intrigues us just a little bit more, which can be seen as good or bad depending on the way you look at it.
No matter what your feelings are regarding technology, it's easy to agree that it would be hard to live without if it suddenly disappeared. We rely on technology so much now-a-days for communication, work, education, dating, staying in touch, shopping and much more. So what does that say about us? It isn't completely a bad thing, but it isn't necessarily a good thing either. So here's the good, bad and the ugly of technology and what it says about us.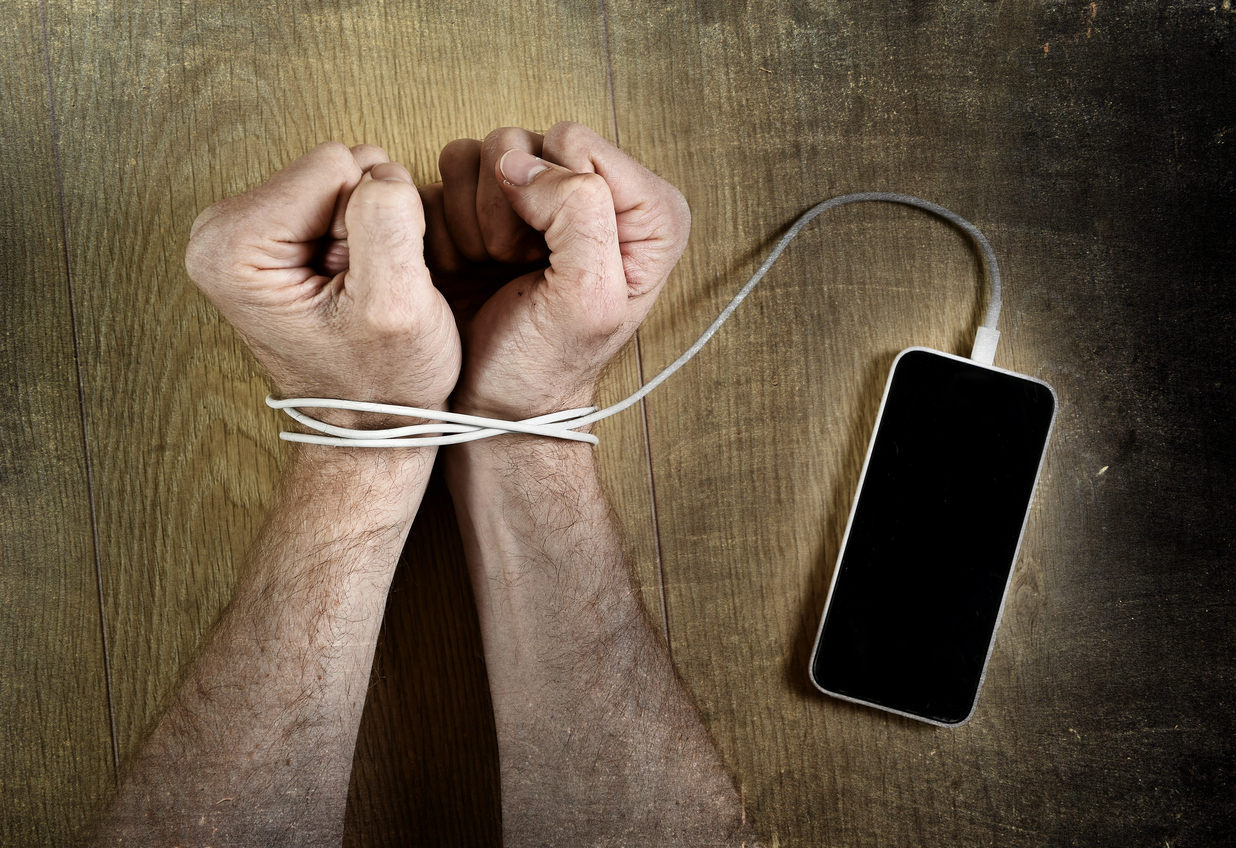 Good:
Without a doubt, technology is definitely good for us in numerous ways. The use of computers and smartphones allows us to communicate with anyone, anywhere in the world, in seconds. Not to mention the fact that we don't have to use paper maps anymore. You can type an address right into your phone and directions of how to get there immediately pop up right at your fingertips. If you don't have time to run to the bank or the post office to pay a bill, no problem. Online banking allows you to pay bills, transfer money and even deposit checks now. Technology even provides education for people with the ability to complete college via online courses. The ability to find out family history and research ancestors is also a great resource technology allows us to use.
Using technology to teach others and spread positivity through acts such as, blogging, sharing quotes, motivational videos and more is also a great way to use technology. Pinterest and Facebook both provide inspiring and educational videos and photos for a number of things. A couple of the most popular and favorite ones are cooking and exercising videos and photos. However, you can find just about anything from home improvement projects, DIY projects, event planning, 'how to', fashion and much more online.
Bad:
According to CNN, Americans devote 10 hours a day to screen time. The more that technology evolves, the more addicted and reliant we become. While technology can be healthy and useful, we need to remember to use it in moderation. When is becomes valued as a necessity is when it becomes a problem. In today's world, we hate to be bored. However, if you have a phone or a computer, you don't have to worry about that, and that's the problem. Any time we feel bored, what's the first thing we do? Pull out our phone or computer and find something online to pass time. Instead of sitting in silence with our own thoughts or talking to someone next to us, we find more comfort in our devices. The things that draw us to our screen are anything from games, to social media, apps and even emails. There is always something new to see or learn online, whether that be a photo, video, article or something else, we don't have to worry about missing out with our constant access to technology.
Ugly:
Although there are multiple ways that technology is good for us, there is also an ugly side to it. The truth is that not everyone who uses technology, uses it for the rights reasons. For example, instead of using the internet to learn, people use it to view or research inappropriate content. The fact that you can find anything on the internet, can be a good and a bad thing. When it comes to the bad things, people need to remember that just because it is available doesn't mean you need to look at it or read about it. In addition to viewing inappropriate content, technology can also be used to threaten or bully others. With everyone using social media, it makes it almost impossible not to find someone online and reach out to them. While this can be a great way to stay in touch, not everyone uses it for that reason, causing the Internet to be a scary place for those who have been victims of bullying.
Technology has played a big role in our lives, and as it continues to evolve, it will only become more popular. So, it is your responsibility to stay up-to-date with technology and use it only for good. Technology is not the problem, how we use it is. The way we choose to use it and how often determines if it's good or bad, and helpful or harmful.