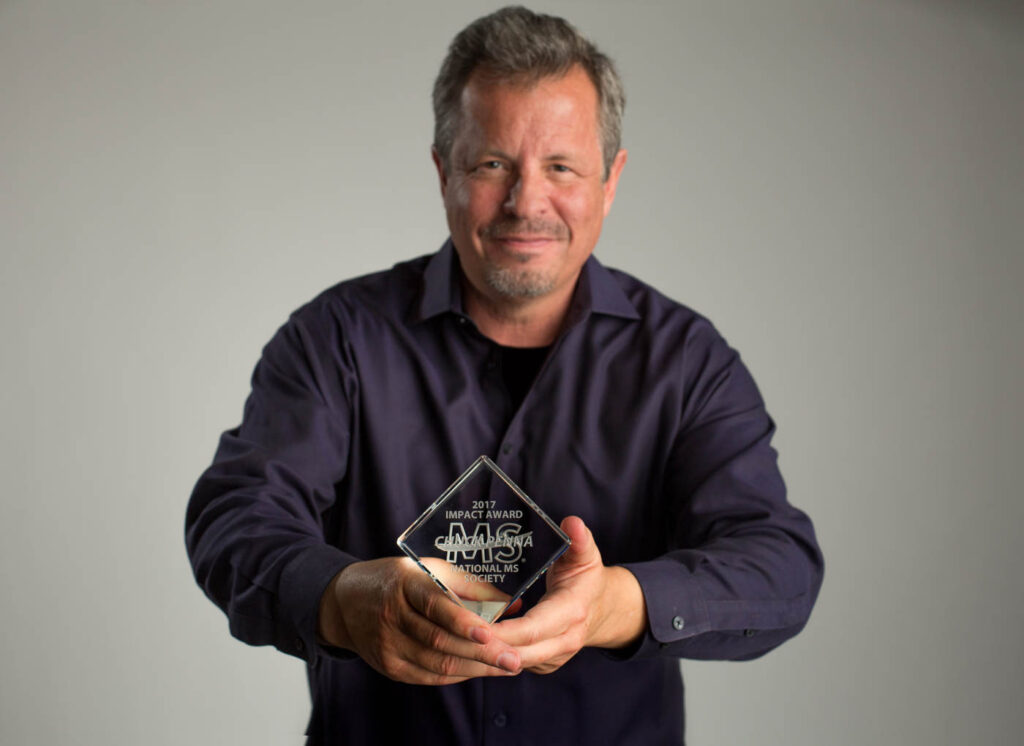 At the recent board retreat for the Utah-Southern Idaho Multiple Sclerosis Chapter, Penna Powers' Chairman Emeritus Chuck Penna was honored with the 2017 Impact Award.
The impact award recognizes a member of the MS community who has been instrumental to the success of our community during the previous year.
According to Chapter President Melissa Mathews, Chuck was chosen for his avid participation as a member of the Board of Trustees.
"As a business owner, Chuck has always felt the responsibility to give back to the community through supporting non-profit organizations and causes. Chuck became a member of the board of trustees in 2016 and quickly has made an amazing impact in the lives of those with MS, said Mathews. "His expertise in marketing has improved awareness of MS and the society."
Last year, Chuck led the Penna Powers cycling team in the MS: Harmons Best Dam Bike Race. During the two-day event, the Penna Powers bike team raised $3,800.
Congratulations, Chuck, for receiving the 2017 Impact Award.