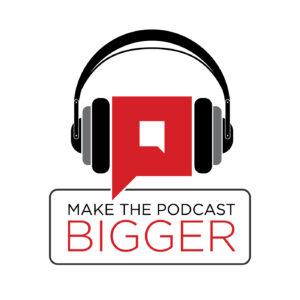 Have you ever wondered how an ad gets made? Are you dying to hear the gory, behind-the-scenes details of the marketing world? You're in luck. We're excited to announce the Penna Powers Make the Podcast Bigger podcast. We'll pull back the curtain on what it's like working in an agency environment and give you an in-depth look at marketing and communications in the modern world.
The podcast will be season-based and contain insights, how-tos and interviews from some of the top experts in the Utah marketing scene. Our agency has been fortunate enough to work with some of the best—ranging from clients to employees—and we'll share their secrets to success on the show.
Our first episode is now live and features KSL Newsradio host Amanda Dickson. Podcast hosts Elyse Freeman and Alex Antonino will grill Amanda on everything from starting a successful career to advice for young professionals who want to drive meaningful change.
Tune in on Thursdays on iTunes and help us Make the Podcast Bigger by rating and reviewing our first episode.