The Penna Powers 2019 Fantasy Football draft took place on Thursday, Aug. 22, in our main conference room. Several new employees jumped at the chance to join a group of people crossing out names on a list for three hours, pushing the number of teams in the league to 14.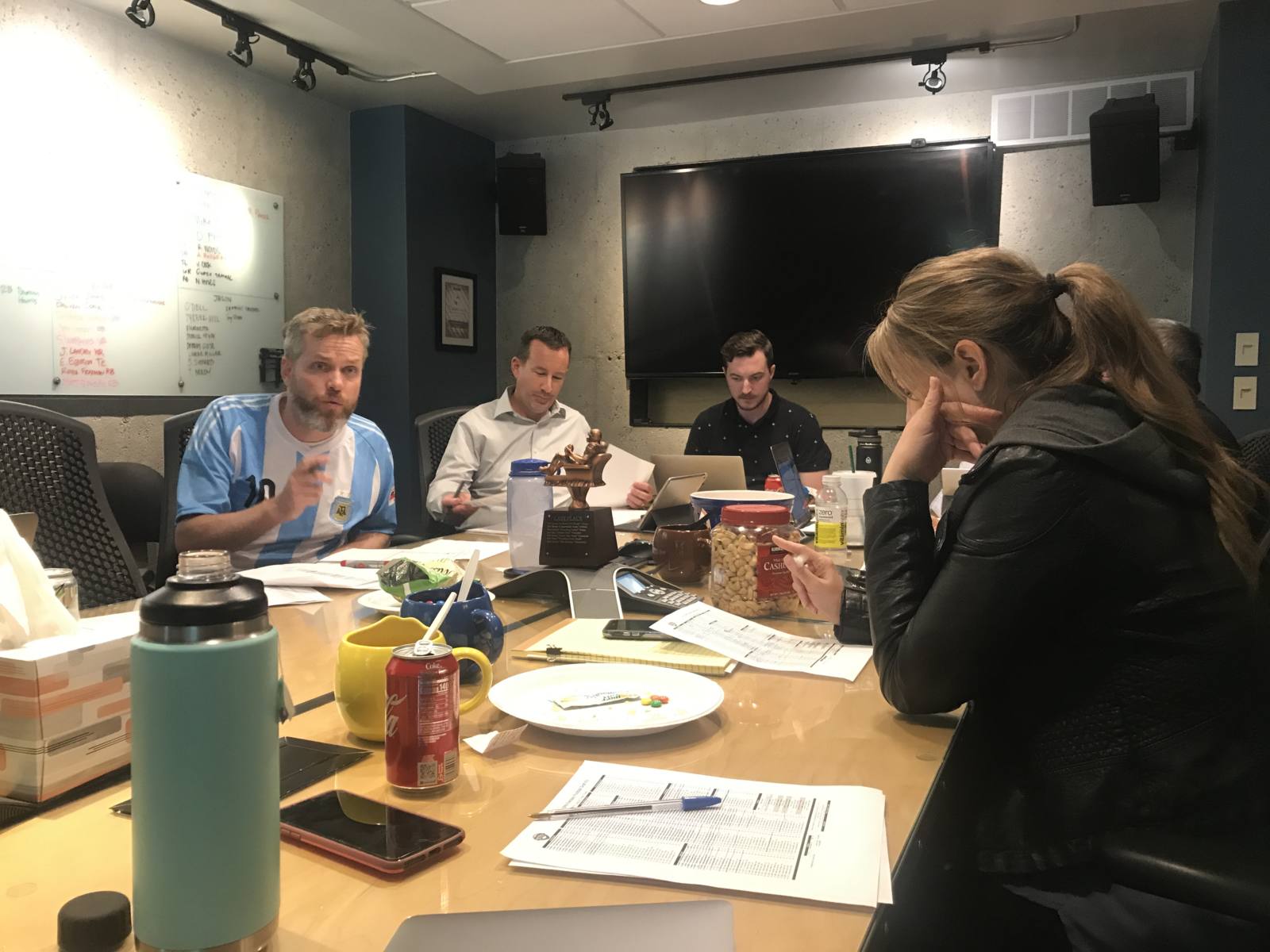 At kick-off, the first eight teams took running backs. Erda Aggies (Justin Smart), ever the optimist for the season ahead, picked up Le'Veon Bell despite spending the entire last season on his bench.
Brian Bosworth bucked the trend with the selection of a wide receiver, Houston's DeAndre Hopkins, in the ninth pick. You can't go wrong selecting the top wide receiver in points-per-reception leagues last year (1,572 yards/11 touchdowns) though Kareem Hunt was still on the board at this point.
Kenny Hammond's Pass Russias threw a wrench in the cheese head's works with his selection of Green Bay wideout Davante Adams. This surprise came mere seconds before Bri Binnebose a.k.a.  Jolly Rodgers hit the podium. The unexpected seizure of Adams left the Wisconsin-native scrambling like Deshaun Watson (sacked 62 times in 2018). The Russias doubled-down on the cheddar late in the draft, taking WR Geronimo Allen. The selection of two Packers by a guy wearing a Dick Butkus jersey was so unprecedented that the Penna Powers Fantasy Football photographer stepped in to document the historic event.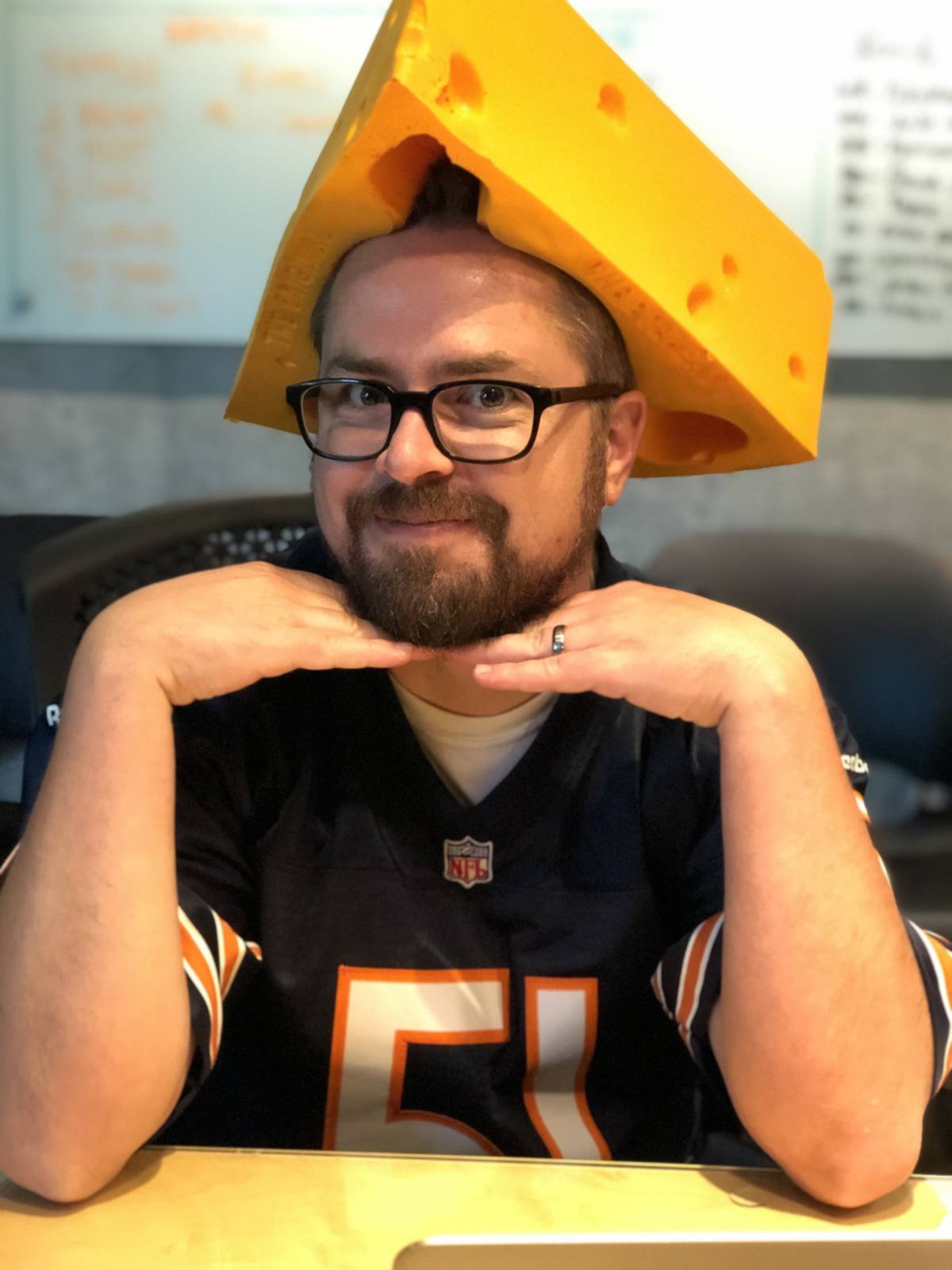 But, alas, we're in advertising, not the NFL. Kickers and defenses went early. We printed out player rankings from 2018, twice. Andrew Luck went home to Cody Strickland's Wookie of the Year and then retired two days later. If you're looking for fantasy football advice, go back and watch The League. 
If you're looking for a fun advertising firm full of problem solvers who believe in the power of a good idea, push boundaries and embrace technology, give us a call.